September 27, 2019. This is the date that the notoriously closed Kingdom of Saudi Arabia officially opened its doors to visitors from all over the world. Until that very day, visas were limited to pilgrims, expatriates, and people traveling for business-related purposes.
The Kingdom of Saudi Arabia (KSA) is a country that has triggered a lot of controversial discussions in the media in recent years. Many people still question safety, women's rights, and so on… All those concerns made me, as a solo female traveler, wonder if I should visit KSA already now or give it some time to fully adapt to the new tourism reality. I am happy I did not hesitate much and booked my flight to Saudi at the end of February 2022. With nearly no other tourists around, we had the full attention of locals who made sure we would find out what Arab hospitality is all about!
Through the following travel guide, I will share with you all the essential information you need to know if you are also thinking of planning a trip to KSA.
Where On Earth is Saudi Arabia?
Tracking Saudi Arabia on the map seems pretty easy. Saudi Arabia is a Middle East country dominating with its land almost the four-fifths of the Arabian Peninsula. It shares borders with Jordan, Iraq, and Kuwait to the north; with Qatar, United Arab Emirates, Oman, and the Persian Gulf to the east, with Yemen to the south, and with the Red Sea and the Gulf of Aqaba to the west.
The modern Kingdom of Saudi Arabia was officially established on September 23, 1932, by King Abdulaziz Al Saud. King Abdulaziz (also known as Ibn Saud), following a series of tribal battles and wars, managed to unite the four regions of Hejaz, Najd, Al-Ahsa, and Asir into one state, with himself as its King. Saudi Arabia has since been an absolute monarchy governed by the Royal Family (the House of Saud).
Best Time To Visit Saudi Arabia
Without any doubt, the most pleasant time of the year to visit KSA is during the late autumn and winter months. From early November up until late March the weather is mild and the temperatures pretty comfortable, making it the ideal time to visit any Middle East country.
Spring months can still be tolerable, but especially April is usually one of the wettest months in the country. April is also the month that coincides with Ramadan. I have personally visited various Muslim countries during Ramadan and enjoyed the special festivities at the break of the fest ("iftar"). Families and friends get together to celebrate the end of each fasting day with delicious meals and long-lasting dinners. This is definitely a memorable experience… but not to everyone's liking.
It comes without saying that summer is the worse time for visiting Saudi Arabia. The country then faces some of the globe's hottest temperatures (hitting 50°C and sometimes going even beyond that).
Saudi Arabia is the birthplace of Islam, and the home of its two holiest cities, Makkah and Madinah.
The religious law of Islam, or better say the set of rules put together as the interpretation of the Quran and the sayings of Prophet Muhammed, is known as Sharia. Sharia is the main driver of justice, judgment, and punishment in many Muslim countries. Saudi Arabia is said to have applied one of the strictest interpretations of Islamic law in the modern age. Up until very recently, crimes were punished with public beheading, amputation, stoning, and lashing. Nowadays, public executions no longer take place in KSA.
Ever since the new Crown Prince, Mohammed bin Salman (aka MBS) took over, he has been gradually introducing some major social reforms. Stripping the religious police of its power while trying to enforce Islamic law was one of these reforms.
Big NOs still in force:
Non-Muslims are NOT allowed to visit the holy city of Makkah.
Non-Muslims can now visit the city of Madinah but are NOT allowed to enter Al-Haram and the Prophet's Mosque (holy sites).
Importation, possession, and consumption of alcohol in KSA. In short, alcohol stays completely banned in Saudi Arabia.
Female Travelers in Saudi
Great news for female travelers! Restrictions on unaccompanied women visitors have been lifted completely. Moreover, the strict dress code (abaya) is no longer required, but women are advised to dress modestly.
How this new reform applies in practice? Well, speaking from my personal experience, I was not asked to wear an abaya or hijab ANYWHERE in the whole country. Out of my own will, I did wear an abaya while visiting Madinah. But, overall, I was wearing my own clothes (buggy jeans, long-sleeved shirts), and not even once was I looked at in a strange or disapproving way. On the very contrary, people were very welcoming, friendly, and respectful towards me. Also, there seemed to be no issue in speaking or walking with a local man in public.
The relaxation of the exact same measures has been implemented for Saudi women, as well. This is particularly visible in big cities like Jeddah and Riyadh. Women have been allowed to work for a few years now. In shopping malls, I could see a lot of females alone, without a male guardian next to them. The majority of them were wearing a fancy abaya that was somewhat half open. You may say that this is not such a big step forward. True, but it is still a step forward.
An additional "right" given to women in KSA in recent times is the opportunity to attend sporting events at stadiums. Being present at stadiums was again strictly forbidden a few years back. Women are, also, no longer required to use separate entrances at cafes or restaurants. However, I noticed that at the airports there is still clear segregation in queues based on sex.
Visitors from 49 countries can now apply and acquire their tourist visas for KSA via the Saudi eVisa Portal. The process is straightforward and extremely easy. Your Visa will be sent to your mailbox minutes after you have completed the payment. Citizens of the aforementioned 49 countries are also entitled to a Tourist Visa Upon Arrival (but it's faster and easier if you do it online)! If your country is not included in these 49 countries, you are still welcome to visit the Kingdom but you will have to apply for your visa through the nearest Saudi Arabia Embassy.
Tourist visas for KSA are multiple-entry and valid for a year. Obviously, such a visa is issued ONLY for tourism and Umrah purposes (Hajj season is excluded and requires a dedicated Hajj visa). Your one-year visa allows you to stay in the Kingdom for up to 90 days. In the case you overstay your visa, you will be fined 100 SAR for each day of overstay.
The cost for the tourist eVisa is 535 SAR (140€). The visa cost includes a fee for full health insurance during your stay in the Kingdom.
II. COVID-19 Requirements
At the time of my visit, only fully-vaccinated travelers were allowed to enter KSA, with some quarantine requirements still in force. However, at the time of writing (July 2022), the Saudi government seems to have lifted all COVID-19-related restrictions. Passengers are no longer required to present a COVID‑19 vaccination certificate or a COVID‑19 test result to enter the country. Quarantine restrictions have also been lifted.
To be on the safe side, I strongly urge everyone to always check the latest entry requirements for the country you intend to visit (or transit) before you book your flights. As a lesson learned, things on the pandemic side are subject to change on short notice.
For Saudi Arabia, I use the following sources for receiving the latest travel requirement updates:
General requirements for entering KSA, are as follows:
Your passport must be valid for at least 6 months.
Your age must not be less than 18 years old. Younger visitors can only enter the Kingdom with the presence of their guardian (father, mother, brother, sister, grandfather, or grandmother).
You must hold medical insurance that covers COVID-19-related costs during the period of your stay in the Kingdom. Such insurance is included in your tourist visa fee.
You must register your visit on Muqeem Online Portal no less than 72 hours before flying to the Kingdom.
Conditions of registration for Vaccinated Visitors:

Obtaining one of the vaccines approved in the Kingdom, listed in the Vaccine Type field.
The vaccination certificates are required to be attested by the official health authorities in the country of arriving travelers.
Bring the original certificate upon leaving the Kingdom.
Entering the information before departure to the Kingdom with a maximum of 72 hours.
Acknowledgment of the accuracy of the entered information and the correctness of the information will be verified upon issuance of the boarding pass and at the entry points, and failure to comply with these requirements makes it open to preventing entry to the Kingdom and the legal consequences.
Download the Tawakkalna app before arrival and register upon arrival.
Conditions of registration for non-Vaccinated Visitors:

Entering the information before departure to the Kingdom with a maximum of 72 hours.
Acknowledgment of the accuracy of the entered information and the correctness of the information will be verified upon issuance of the boarding pass and at the entry points, and failure to comply with these requirements makes it open to preventing entry to the Kingdom and the legal consequences.
Download the Tawakkalna app before arrival and register upon arrival.
You must download on your mobile the Tawakkalna app and register upon arrival in the Kingdom within (8) hours of arrival. The Tawakkalna app can be downloaded for free on both Android and iOS. The exact steps that KSA tourist visa holders need to take are the following:

Download the app
Register a new user and enter the required information
Fill in your personal information (passport number, phone number, date of birth, nationality)
GCC citizens can also register with their GCC card number or border number.
You will receive a verification code via SMS. Input the verification code. **Please note that you will need a Saudi mobile phone number to complete this step**
Create a password of 8 or more characters
If your flight is transiting through Saudi Arabia, you need to be aware of the following requirements:
Transiting through Saudi Arabia is permitted for travelers who are fully vaccinated with Saudi-approved Covid-19 vaccines.
You do not need a transit visa if the connecting time between your flights is less than 12 hours. For longer layovers OR if you intend to leave the airport, you will need to apply for a Transit Visa. For more info on the process that needs to be followed, please contact the nearest Saudi Arabia Embassy.
How To Get Around In Saudi Arabia
Urban Public Transportation
Let me start by saying that at the very moment public transportation within Saudi cities is limited if nonexistent. I was told that the Saudi Public Transport Company (SAPTCO) operates a few urban routes in selected cities, but it's definitely not sufficient for the needs of international visitors.
As part of the country's Vision, 2030 and the efforts made to welcome more and more tourists every year, various Public Transport projects have been launched and will soon be ready to meet existing and future demand. The two major cities of Riyadh and Jeddah have announced:
The Riyadh Metro, consisting of six lines covering most of the city areas, including the King Khalid International Airport, the King Abdullah Financial District, universities, downtown, commercial centers, etc. The project is near completion and is expected to operate already in 2022 (still waiting).
The Jeddah Metro,  currently under construction and expected to be completed in 2025.
Intercity Public Transportation - Buses
SAPTCO runs an extensive network of intercity buses throughout Saudi Arabia. It also operates a few international routes connecting the Kingdom with its neighboring Gulf countries.
You can easily book your tickets online, either through the SAPTCO's website or through the respective SAPTCO app on your Android or iOS mobile.
Bus ticket prices are pretty affordable for Middle East standards. Some indicative routes and respective tickets prices here below:
Jeddah Al Conriche – Madinah (5 hours): 66 SAR – 18€
Madinah – Al Ula (5 hours): 106 SAR – 28€
Jeddah – Abha (10 hours): 175 SAR – 46€
Jeddah – Riyadh (12 hours): 219 SAR – 58€
Riyadh – Dammam (6 hours): 87 SAR – 23€
Dammam – Manama, Bahrain (3 hours): 95 SAR – 25€
Intercity Public Transportation - Trains
Trains are not so popular in the Kingdom, with Saudi Arabia Railways operating only on a limited number of routes throughout the entire country. More specifically:
The North Train Passenger Line (with a total length of 1.250 Km) is connecting Riyadh, Majmaah, Qassim, Hail, Jouf, and Qurayyat.
The East Train Passenger Line (with a total length of 733 Km) is connecting Riyadh, Hofuf, Abqaiq, and Dammam.
The Haramain High Speed Railway (HHR) (with a total length of 300 Km) is connecting Makkah, Jeddah, King Abdul Aziz International Airport, KAEC (King Abdullah Economic City), and Madinah.
Train tickets are generally priced based on distance and selected class category (Economy or Business). Those planning ahead can save up to 55% on last-minute prices! Timetables and prices are available on the official websites of:
Set aside public transportation, Saudi Arabia is a country that is car-dependent for moving around. Having said that, while in a big city you are bound to use local taxis!
The most popular taxi-ride apps in the Kingdom are Uber (download on your Android or iOS mobile) and Careem (download on your Android or iOS mobile). Careem is also operating some intercity rides on fixed fares, while it is also used for food delivery (I used it once!).
Some local alternatives are Kaiian and Hala Taxi.
From my personal experience, taxi drivers in Saudi tend to cancel your ride pretty often, while they are not so responsive either. If you are in a hurry, do plan ahead of time as you may end up waiting long for a taxi to come and pick you up. For airport rides (in the early morning), I had set a ride request from the previous day and it seemed to have worked out perfectly!
KSA is a vast country and you can explore it only by renting a car. This will give you full flexibility, as well as access to sites that are not reachable by public transportation (trust me, these are a lot).
A big YES to all female drivers. As of 2018, both foreign and Saudi women are allowed to self-drive in Saudi Arabia without a male guardian's presence.
For those that may wonder about road conditions, rest assured… The road infrastructure in KSA is excellent, making driving extremely easy. As a driver, you simply need to be well aware of the following:
Speed limits can be crazily slow in certain parts of the country (unexpectedly on highways and empty desert roads, as well). Don't over speed because…
Speed cameras are EVERYWHERE. On roads where the speed limit is up to 120 km/h, fines may vary from 50-80€ if you are overspeeding by less than 20km/h to 400-530€ if you are overspeeding by more than 50km/h. On roads with higher speed limits, the ranges of the fines stay the same yet for overspeeding almost half of the abovementioned km.
High fines also apply for using your mobile (even for navigation purposes) while driving!
Speed bumps are pretty much everywhere and not always signposted. Drive carefully to avoid causing damage to your rental car.
Offline maps aren't always reliable. Existing U-turns are not always showing on navigation maps. Being on the alert can easily save you from driving unnecessary km.
Road signs in some parts of the country can be in Arabic only (numbers also). It would be extremely useful if you familiarize yourself at least with the way Arab numbers are written before flying into KSA (see below picture).
Saudis are not the definition of the best driver in the world. They ignore speed limits, they may drive in the opposite direction, they do not respect traffic lights, they take illegal U-turns, etc. You should be extra cautious of them while driving, and never do as they do. They can obviously afford to pay fines, but can you too?
Keep your tank full when driving long distances. Gas stations, especially on highways, are not so many, so don't rely on finding one when you are about to run out of petrol.
Note: Here is what numbers look like in Arabic!
Some additional things to consider before selecting a rental company and/or your rental car:
Whilst most parts of the country are interconnected with well-paved motorways, there are several areas where you will need a 4×4 car. For example, the mountainous regions of Asir, as well as various desert/rocky areas outside Riyadh (Edge of the World), Jeddah (Moon Valley), and AlUla. If you are not planning to go on an off-road excursion, then you are good with a small car. For mountainous areas, though, go for an SUV car.
For renting a car in KSA you will need an International Driving Permit and a Credit Card.
Car rental companies in Saudi require a deposit that is taken directly from your credit card. The deposit varies on the selected car, and the rental period. Special attention on this topic. At the time of my visit to KSA, a lot of visitors were reporting difficulties in getting back their deposits from local car rental companies. Obviously, there was no bad intention or scam on the company side, rather than a difficulty to return money on foreign credit cards. Some visitors had to follow up on the issue for months until they eventually got their money back. To be worry-free on this matter, you may well consider choosing a big international brand such as Avis, Hertz, Budget, Enterprise, Sixt, or Europcar. It comes without saying that international brands charge higher daily rates than local rental companies. A very reputable local company with great rates is Yelo.
On top of the daily fee, you need to check the mileage limits set by each car rental provider. Most rental companies have a daily limit of 200-250 km. For a vast country such as Saudi, 200 km is peanuts! We have personally driven almost 3.000 km in 9 days! Extra kilometers will be charged extra, based on the brand of the selected car. Consider buying unlimited mileage as an add-on service. As a note of caution, not all car rental companies offer this extra service, but Yelo does.
Some (if not all) rental companies will charge you a fee for dropping the car off to a different location from where you have picked it up. Clarify the amount, as it may be considerably high.
Once you have done the math, you are ready to make your final reservation(s)!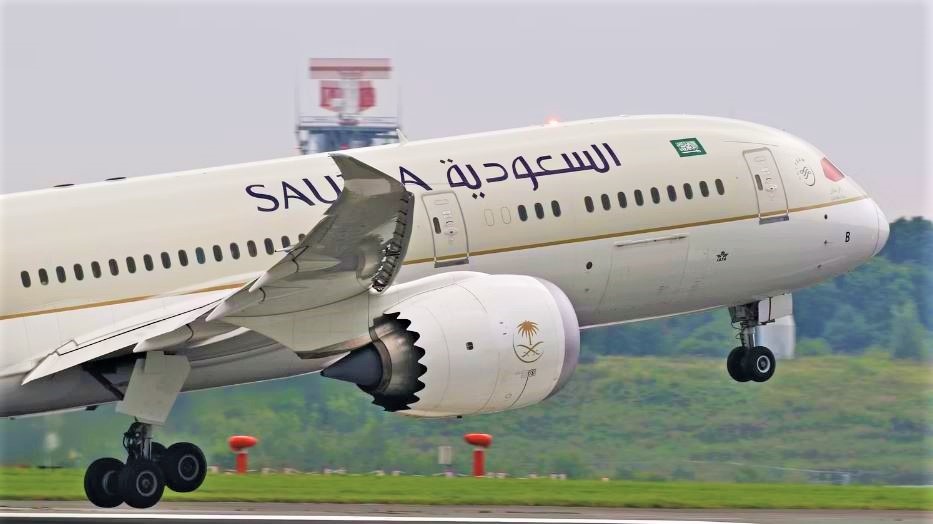 To save yourself time and unnecessary km of driving, you may very well consider flying on long-distance routes and renting different cars in different locations.
Saudia is the national carrier of Saudi Arabia with the most frequent (yet pricier) domestic flights. Low-cost alternatives are FlyNas, and Flyadeal.
KSA is the ultimate luxury destination, especially when it comes to accommodation. In places like AlUla in the North, it seems that only sky is the limit on how much you can pay for just one overnight. I also found Jeddah and Riyadh rather pricey, whereas in smaller cities we were able to find more affordable options.
Overall, definitely not a budget-friendly destination or a place suitable for backpackers.
Mid-range hotels in Jeddah and Riyadh will set you back approx. 100€ per night, while in Alula this can go way higher (400-600€ per night). Indeed, there are cheaper options, but you need to acknowledge and embrace lower standards. If you are a relaxed traveler, then you should not hesitate to go lower. In fact, we have personally found that low ratings (as given on Booking.com) were definitely not representative of the room quality as seen in person. If you are not short of time, I definitely advise you to go and check some budget accommodations before booking a pricey hotel room.
Budget and low-range hotels rarely include breakfast in their price. In fact most such hotels DO NOT offer breakfast at all. Some 4-star hotels may include breakfast in their room price, while some others may charge it extra (at a premium of 15-30€/per person per night). 
While traveling around the country, we found the best value for money being the apartments or apart-hotels. With such an apartment you usually get one or two bedrooms, a living room, a kitchen, and a private bathroom. In AlUla you may even rent separate rooms in big villas, which is the best deal you can get in the area (still you should expect to be located a bit off AlUla's city center).
What is also worth mentioning, is that males and females traveling together can now share the same hotel room without being asked for a marriage certificate.
For those of you that are on a budget, I can only suggest using Couchsurfing as an option. Arabs are extremely hospitable (and curious since the country has recently opened to the world), so you can easily get hosting requests, especially in big cities. Women travelers may not be invited to stay with a male host, but the majority of Saudis will offer to take you around the city or for a meal. I was extremely lucky to find lovely Couchsurfing hosts in both Jeddah (a Syrian guy and Couchsurfing Ambassador in the city) and in Riyadh (a wonderful Saudi-Yemen couple). But I also made tons of friends who invited me to join their families for a barbeque in the desert, for local food tasting, for sightseeing, for night outs, and so on. Memorable moments with amazing people!
Where To Go | How Much Time Do I Need?
On the most practical part, if you are thinking of visiting Saudi Arabia for the first time, I totally urge you to reserve an absolute minimum of 12 days.
For all the must-sees and dos in the country, you can revert to the dedicated "Best Of Saudi Arabia | The Perfect 12-Day Itinerary" post I have created for this purpose. Here you will find a recommended route, based on my personal experience, as well as tips and tricks that will help you get the best out of your visit to the Kingdom of Mystery! 
If you feel you cannot organize such a trip alone, then you can always join me on one of my future trips! As a point of reference, I will be posting my most up-to-date travel dates at the end of each blog post!